Blessings to all! Thank you for visiting our online community. We pray that even on this online platform, you will experience God's grace. I pray that the anointing will invade your space right now so much so that you will feel empowered and uplifted with the hope that comes from our Lord and Savior Jesus Christ. My wife and I come into agreement that all your needs are met and that your homes and your families are a reflection of the God's kingdom right here in the earth. We love you and we are praying for you. Hope to see you soon but until then, enjoy this unforgettable encounter with God!
Pastor Ishmael &
First Lady Rochelle Wilson
There are many amazing things happening at ALC.
We have multiple outreach events on the horizon as well as good ole fellowship and fun. Please don't hesitate to join us for any upcoming event you may be interested in.
LOCATION OF

ANOTHER LEVEL CHURCH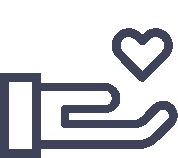 "Whoever is generous to the poor lends to the lord, and he will repay him for his deed."